Many study abroad experiences are unforgettable. My fondest memories of studying abroad in China include being invited to countless birthday dinners by Chinese students, enjoying downtown Xiamen nightlife with only young Chinese people around, and grilling shao kao in the back alleys of obscure parts of the city. Not to mention that Xiamen is one of the cleanest, more beautiful seaside cities in China, and the personalized attention I received from my professors at the university is scarcely matched by more "mainstream" programs.
Fortunately for students today, there are now an assortment of wonderful study abroad providers that provide an experience as low cost as my semester abroad in a small seaside city, but all over the world in any city you could dream of visiting.
When I studied abroad in China, I had two options: I could enroll with one of the biggest study abroad providers on the planet, which cost twice what a semester at my home university would cost, or I could go to another city in the south of China called Xiamen with an alternative program that actually cost less than a normal semester. In the end, I wound up going to Xiamen and I've never regretted a thing.
Not only did I wind up choosing the most cost effective program for what I wanted to accomplish, I had a deeply authentic experience due to being one of only a handful of foreigners studying in all of Xiamen. I got to study at one of the best universities in China, a reputation that still follows me when I mention Xiamen to Chinese people today, and I also had the chance to travel through several nearby provinces that few study abroad students get the chance to see because of their distances from the major cities.
Not Just Lower Cost, but More Authentic
While some students — and their parents — may be tempted to think "you get what you pay for" when it comes to study abroad, that's not necessarily the case. There are a large number of study abroad providers that provide affordable packages, as well as a more unique and personalized international experience for its participants. They even provide experiences as affordable as the one I had in Xiamen in major cities like Shanghai, as well.
One of the standout providers of affordable study abroad programs, just to give one example, is University Studies Abroad Consortium (USAC), which has helped students from 800 universities from all across the globe study abroad during its 35-year history. As a non-profit organization, USAC prides itself on providing unique international experiences in 27 countries and promoting affordability for all its participants through transparent pricing, plentiful scholarships, and unique partnerships.
By selecting a program like the ones provided by USAC or similar organizations, you'll not only save money, but you'll enhance the depth of your overseas experience as well. Here's why:
You might wind up in a more unconventional city or country. Studying in the capital of almost any country is usually more expensive than studying in another city or a smaller university town. Some organizations, like USAC, do an excellent job of providing affordable experiences in both major cities and smaller more "local" cities, too. For example, they provide an assortment of options in England, everywhere from London to Reading, and in Spain, Madrid to Bilbao. However, if you don't select an organization like this that's recognized for affordability, you'll likely wind up shelling out more for a capital city experience. On the other hand, a smaller city can provide a more unique study abroad experience overall by going somewhere few other study abroad students go.
Once you arrive, you'll probably take local transport. Being on a budget means living like a local, and not one from the upper echelons of society. Taking the subway in Mexico City or the overnight trains in China are not only the most cost-effective way to get around, but they let you experience how the majority of the population gets around.
You'll probably eat in the student canteen. In China, the best things I ever ate were (perhaps surprisingly) in the student cafeteria. For $2 a meal, I was slurping up the tastiest noodles in the city, and cramming in at tiny tables with Chinese students who also couldn't afford to eat anywhere else. Some of my biggest vocabulary lessons took place in the cafeteria, too, thanks to the serendipitous conversations had between bites of spiced eggplant and mapo tofu.
You might share an apartment or dorm with local students to save money. Did you know that students in universities all around the world (I've seen this in China, Ethiopia, and South Korea) will share rooms with up to 8 other students? Having your own room might be a luxury you're paying for if you study abroad in a more expensive program, and not one that meshes with the realities of university life for almost everyone else around you.
You might pick up a part-time job to help pay for your program. In some countries, it's perfectly acceptable for a study abroad student to work a part-time job. Working is another way to help further immerse yourself in the local culture and build relationships with both classmates and colleagues.
You may consider staying longer. In some cases, studying for a whole year can be cheaper than just a summer or semester program. And we all know, the longer you stay, the more deeply you'll be able to connect to a place and more "local" you'll become.
How to Select an Affordable Program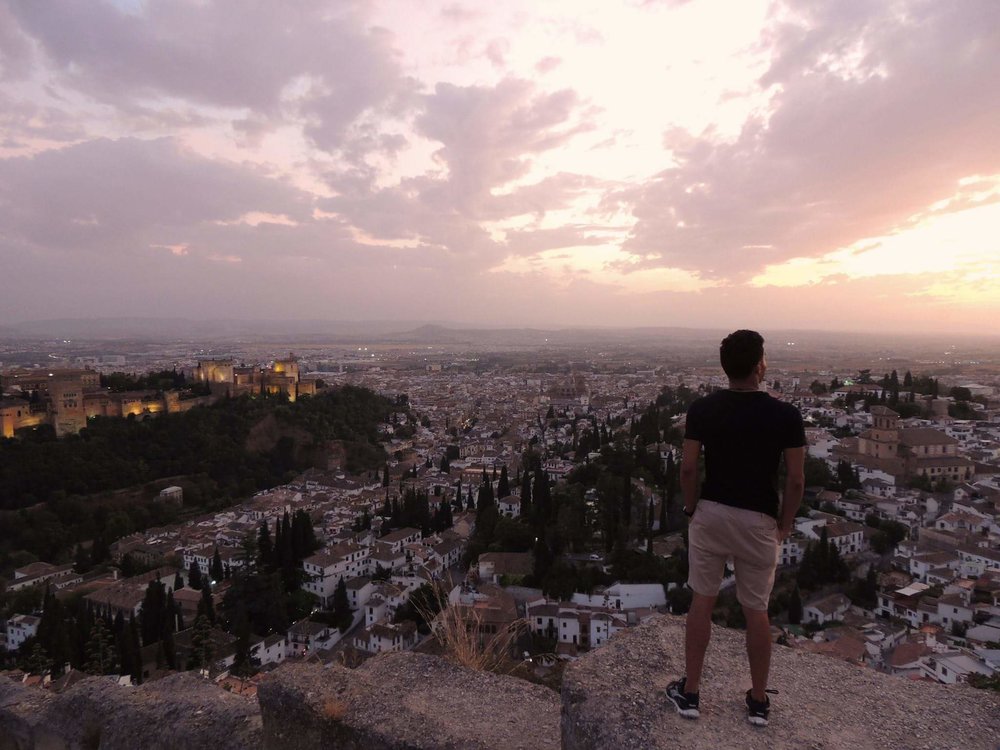 Now that you see the myriad of ways cutting costs can actually enhance your study abroad experience, here are a few practical ways to go about finding a program that matches this philosophy:
1. Pay attention to the study abroad fee.
For every program you're considering, look carefully at the break down of what's included for that program — you might be paying for things you don't need! However, it's also important to consider that a slightly more expensive program may include housing, meals, and field trips, which, depending on the country, could be more expensive to finance on your own. Do a thorough investigation of the cost of living vs. what the program is charging for those services and make your decision accordingly.
2. Consider a non-profit program provider.
There are a growing number of not-for-profit study abroad programs with a long history of being dedicated to affordability and providing wonderful international experiences for college students of all socioeconomic backgrounds. Organizations like aforementioned USAC work continuously to optimize their services so they aren't charging for anything they don't absolute have to. They also tend to be more mission-driven and truly care about the quality of experience a student is having overseas instead of treating them like a mere business client.
3. Think about more unconventional study abroad locations.
Some programs achieve their affordability by choosing university partners in alternative locations that are less "mainstream" or more affordable simply by virtue of the cost of living in that place. For example, USAC operates programs in Florianopolis instead of Rio de Janeiro, Chengdu versus Beijing, Bangalore vs. New Delhi, which are all amazing locations with a real local student vibe, not just the capital cities where other programs mass enroll their students.
You might also consider programs in a different country where you'll receive a currency advantage, like Peru vs. Spain, Senegal vs. France, or China vs. Japan. Studying abroad in a developing country may also give a more differentiated and deeper, richer experience than doing so in Western Europe or Australia.
4. Live in a homestay instead of an apartment or dorm.
Choosing a program that houses its students in homestays can also provide not only a more immersive and authentic experience, but it is usually more affordable than apartments or expensive student dormitories. Nothing beats bucket-showering every morning like the locals do and eating beans and rice with your Guatemalan family before school like I did during my internship in Central America. My Spanish got so much better from that experience alone and it was half the cost of any other housing option.
Have a Win-Win Study Abroad Experience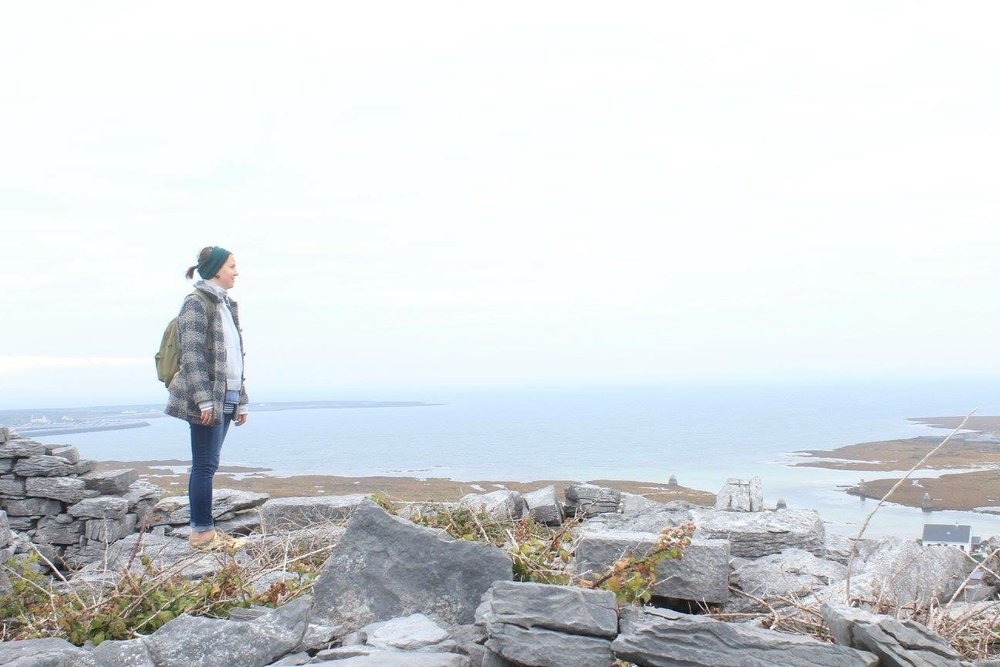 By following some of these suggestions, you can study abroad at an affordable price without compromising on the quality of your experience. If anything, as we've seen, you'll probably come back having lived even more like the locals than you originally thought was possible during your semester or year overseas.